Frosty mornings, twinkling lights, Christmas carols, roaring fires and the smell of mulled wine – Christmas adds an extra dose of sparkle to the Cotswolds. But where are the region's most festive spots? Our local blogger experts have got you covered with eight of the best events and activities on around the Cotswolds at Christmas – from light shows to carol concerts, pantomimes to markets.
Westonbirt Arboretum's Enchanted Christmas
For Sarah and I, the festive magic starts at Westonbirt Arboretum's Enchanted Christmas. Whilst the Arboretum is glorious all year, it truly comes to life on dark December weekends. Imagine an enthralling trail through towering trees, with stunning visual effects, dramatic lighting and interactive displays for kids (picture seeing your face 20 feet high, projected onto a tree). Reaching the end of the trail, you'll find an eco-friendly Father Christmas, a charity choir singing carols, and those all-important chestnuts roasting on an open fire. Westonbirt holds an extra special place in our hearts as we got engaged there back in 2010, long after everyone else had gone home. On cue, snow began to fall and we had to beat a hasty retreat along the country lanes. Given its popularity, we can't guarantee it will be empty or that it will snow, but your inner child will definitely come away excited for Christmas.
Enchanted Christmas is open 1–3, 7–10 and 14–18 December 2017, tickets £14 adults/£7 children (pre-book in advance).
Adam, Lewis Loves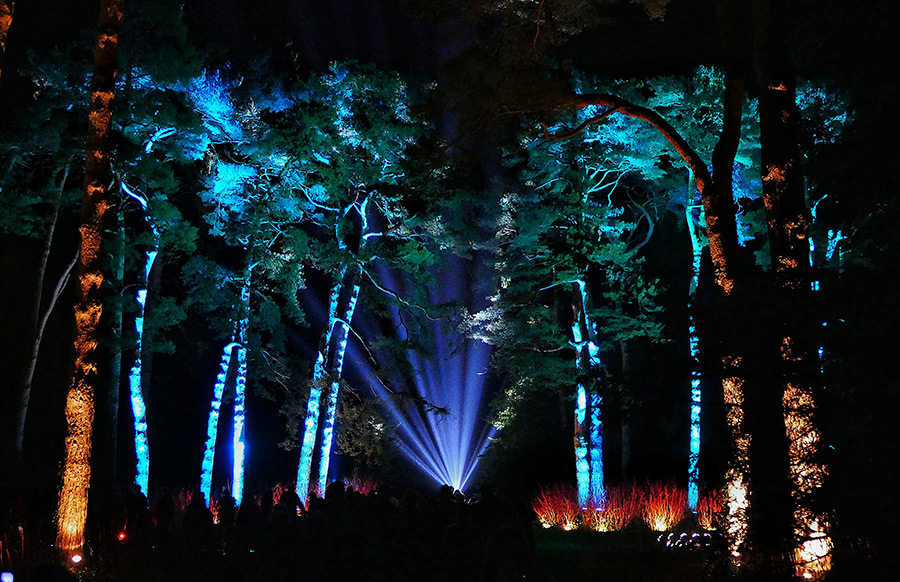 Santa at Clearwell Caves
Clearwell Caves are transformed for Christmas with beautifully decorated Christmas trees and thousands of twinkling lights. Guests follow the cave paths to a large cavern where Santa meets his excited visitors in his underground Christmas Grotto. My boys particularly loved the named presents under each tree and both took great delight in finding 'their gifts'. Santa spent a few minutes with each young guest, asking if they had been good girls and boys, checking that they knew what they wanted for Christmas and posing for photos. Leaving the Christmas grotto we followed an adorable story with magical scenes for each part of the story set up through the caves. Midway through the story the path leads into another large cavern set up with Christmas market stalls and an underground cafe for hot chocolate and cakes with a steel band playing Christmas carols.
Clearwell's Christmas Grotto is open 1–23 December and 27 December–1 January 2018, tickets £12 (pre-book in advance).
Lisa, Travel Loving Family
Panto at Roses Theatre
Christmas just wouldn't be the same without the annual panto would it? The Roses Theatre in Tewkesbury never fails to deliver an astounding pantomime, with plenty of talented singing and dancing; amazing costumes and sets; magical sound and lighting; plus plenty of gags and audience participation – an experience suitable for the whole family. The Roses Theatre delivers a traditional tale with a modern twist, this year it is the turn of Sleeping Beauty, once again written and directed by Ben Crocker. You are sure to find a heroine, a hero, some villains to boo at, and some comical characters for rib-tickling entertainment. Plus supporting acts from young people – as auditions were held for those ages 8–16 years old for the chorus, and for two children to play Kitty the Palace Cat (a silent role which requires good acting and movement skills).
Sleeping Beauty runs 2–31 December 2017, with a relaxed performance on 9 December, tickets £12–£27.50 (discounts for concessions and groups).
Joy, Pinkoddy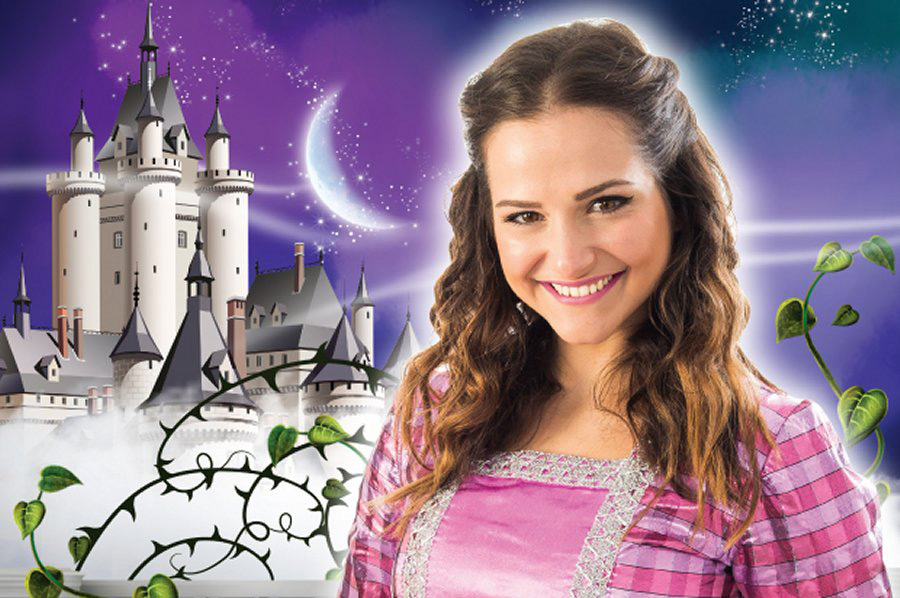 Spectacle of Light at Sudeley Castle
Returning for its second year, the Spectacle of Light at Sudeley Castle, Winchcombe, is a must-see this Christmas. I visited last year and wasn't quite sure what to expect. While I was excited about seeing Sudeley in a new light, I hoped they hadn't turned one of my favourite places in the Cotswolds into a neon extravaganza. But, I needn't have worried. The beauty of the castle speaks for itself as you follow the trail through the darkness, passing the pheasantry, the chapel and onto the Queen's Garden. The lighting enhances the details carved into ancient stone. Each section of the castle is lit with a different colour and music adds to the magical atmosphere. The romantic Tythe Barn fountain twinkles and the fairy lights in the Queens' Garden provide festive sparkle. On the sub-zero evening I visited on, a mulled wine and mince pie was very welcome in the café afterwards.
Spectacle of Light is open from 8–30 December 2017, tickets £15.75 adults/£9.90 children (pre-book in advance).
Sara, All Aboard the Skylark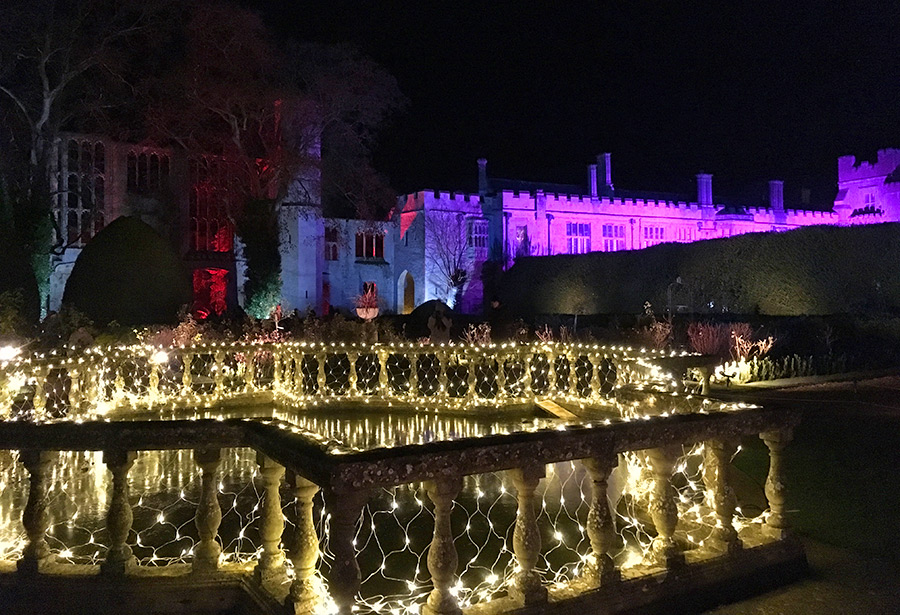 Crippetts Barn Christmas Gift Fayre
Love it or hate it, Christmas is fast approaching and I have been on a mission to find the best venues for Christmas shopping. If like me you are looking for something a little unique, stylish and where ever possible supporting local brands, I think this is the ultimate event for Christmas shopping in Cotswolds – with a big enough selection to hopefully do it all and even get it all wrapped if you want! Plus there are some festive foodie treats to enjoy along the way. Why not head along to Crippetts Barn in Leckhampton, Cheltenham. With over 70 stalls and often brands you may have found at other fairs. Only its second year, it's definitely a Cotswold gem. The other great thing about this event is they have thought of it all as they have face painting and food to distract those family members that aren't as keen on shopping. Head there early as it gets super busy!
Crippetts Christmas Gift Fayre takes place on 9 and 10 December 2017 from 10am–4pm. Entry costs £1.
Anna, The Cotswold Connection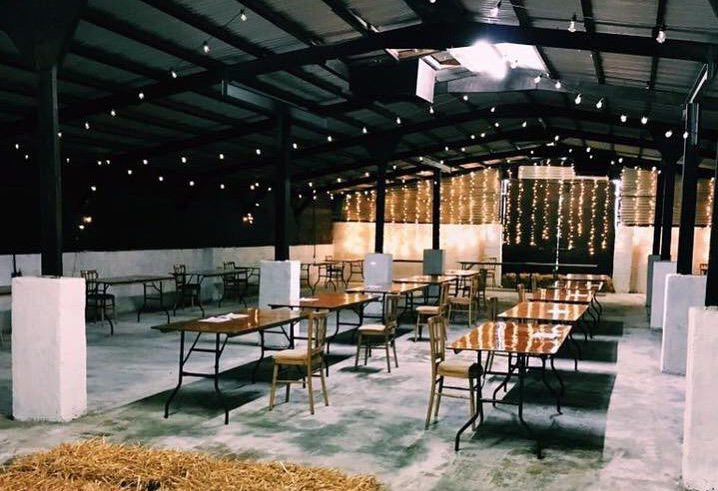 GWSR Carols by Steam Train
It's a truth universally acknowledged that almost anyone and everyone has a favourite Christmas carol. As soon as I hear the first few notes of Silent Night, I'm back in the school orchestra playing the flute (badly). Evocative memories like this are the reason so many of us flock to carol services all over the Cotswolds. But for Adam and I, there's one stand out. Carols by Steam Train is an annual event run by Gloucestershire Warwickshire Steam Railway. Festive passengers enjoy mulled wine and mince pies along the ride from Toddington to Winchcombe, where we all depart for a few carols on the platform with Cheltenham Silver Band. It's so much fun for young and old alike, with Santa on board too. The service takes place on 9 December, departing from Toddington at 7pm and returning at 9pm. Even better, each year the event is run in aid of a charity. This year is the turn of Winston's Wish – giving hope to grieving children.
Carols by Steam Train takes place on 9 December 2017 at 7pm, tickets £10 from Winston's Wish online or at Toddington Station.

Sarah, Lewis Loves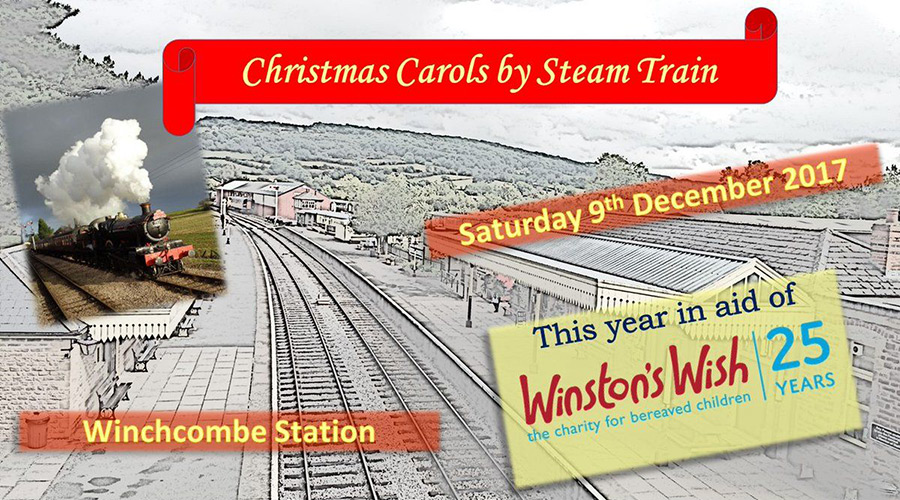 Christmas at Highgrove
This winter, Highgrove's famous Orchard Room will be dressed for Christmas and will be offering a wide range of artisan products, unique gifts and decorations, as well as giving you the opportunity to top up on your Highgrove gourmet food products.  Those attending can enjoy a glass of champagne, two course lunch or an afternoon cream tea, all in the comfort of the on-site restaurant. Experience this extraordinary setting during the most magical time of year. Booking is essential and tickets sell out fast, you can buy online on the Highgrove website, or by popping into the Tetbury shop. Christmas at Highgrove should not be missed!
Christmas at Highgrove is open from 22 November–17 December 2017, tickets cost £29.95 (pre-book in advance).
Kim, Life Can Be Toff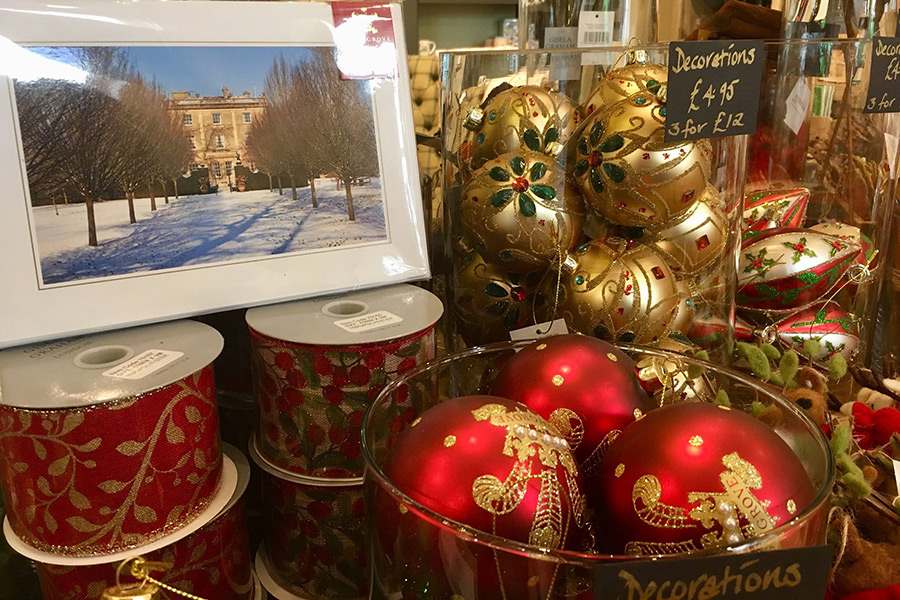 Christmas in Narnia
Growing up, I wanted to be Lucy in the book The Lion, the Witch and the Wardrobe. I was captivated by the thought of heading to a snowy land through a wardrobe and the adventures she had there. Now, I am actually going to fulfill my dream and discover Narnia in Cheltenham! I'll be stepping through the wardrobe and meeting Mr Tumnus and perhaps even the Ice Queen. After feasting on afternoon tea, other wonders will unfold. The event on the 9, 10 and 16 December has been created for families. However, if you're more grown up than I, there's an adult Narnia party on the evenings from the 12–16 December with a champagne reception and sit-down meal in a snowy landscape and the wonders of Narnia will be revealed as you eat and drink. Both events are held at Cheltenham Town Hall.
Narnia Afternoon Tea takes place on 9, 10 and 16 December 2017 at 12pm and tickets are £19.50. Christmas in Narnia takes place from 12–16 December 2017 at 7.30pm (both must be pre-booked in advance).
Danielle, Severn Bites