Welcome to our Blogger of the Month interview for February! Each month we'll be interviewing a different Cotswold Blogger who'll be sharing the story of how they got into blogging, their top tips and their Cotswolds favourites. And this month is travel blogger Keri, who along with her friend Emma runs the travel blog Ladies What Travel, exploring destinations near and far.
Welcome Keri, tell us about yourself and your blog
I co-edit the blog with my friend Emma. Our niche is affordable luxury for part-time travellers and we cover our trips, often weekend or week-long breaks, both in the UK and overseas. We like luxury experiences that don't break the bank, and quirky/unique hotels and destinations.
We started it as an excuse to get out and see the local area when we first ended up living in the same town, and it's grown from there. We both have our own full-time freelance careers – I'm an established journalist and copywriter and I've been writing now for almost two decades – scary!
How did you come to be living in the Cotswolds?
I moved here from Beds/Herts to be with my partner almost 10 years ago now. Being self-employed I was in a position where I could move anywhere in the UK, whereas he was living in Somerset and needed to be able to get to his job and see the kids easily. We ended up circling an area around the M4 corridor and eventually found a lovely place in a Wiltshire village.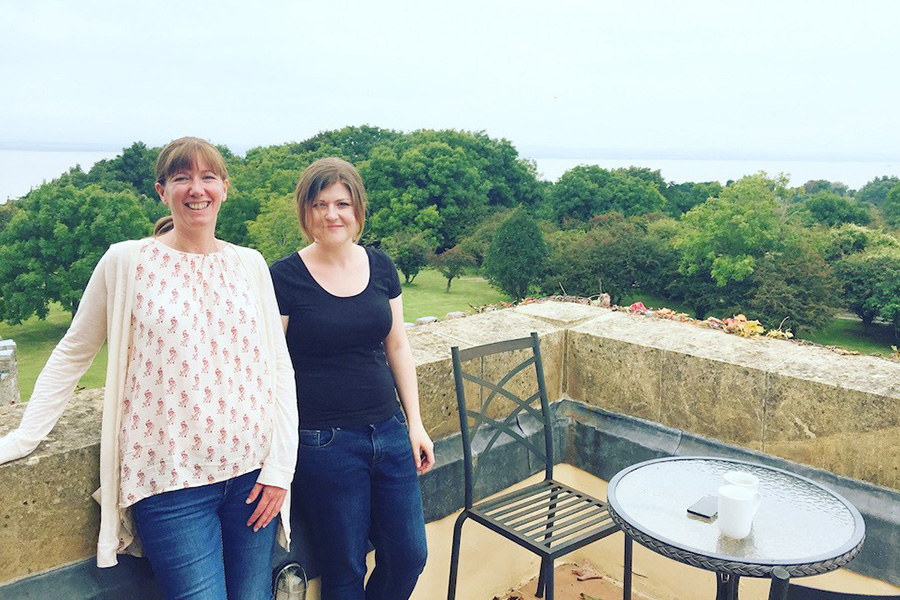 What are your favourite spots in the Cotswolds?
I love Bourton on the Water, it's your quintessentially Cotswold village, isn't it? Stow-on-the-Wold is another favourite of mine, but I still have so much more of the area left to explore. I also enjoy visiting Malmesbury, for all its quirky stories, such as the barmaid eaten by a tiger and the flying monk.
How did you get started in blogging?
Well as a writer I wanted to expand my styles, which was one of the big reasons I wanted to begin blogging. When we first started Ladies What… (as it was originally known), we had no idea about what we were doing and wrote about some really random stuff. As blogging changes and evolves, it continues to be a (sometimes steep) learning curve – but that's half the fun!
What's the best bit about being a blogger and your biggest blogging frustration?
The best bit is the community, everyone really supports each other and it's great when we get to meet up at gatherings. My biggest frustration has to be that there's so much to do – especially around social media. I feel like I could spend all day, everyday online and there'd still be things to do!
What advice would you give to someone who's just starting a blog?
Follow other blogs and keep up to date with the sector online. It's always changing and there's always something to learn. And enjoy it – you're going to make mistakes so just laugh them off and have fun with your blogging journey.
What blogging tools can't you blog without?
I love Buffer and Tweetdeck, I use them all the time. I'm also appreciating Tailwind more and more. It's a godsend for Instagram scheduling and I've now discovered it can be helpful for Pinterest too so making the most of all of its features is definitely one of our 2018 goals. Emma deals with all of the tech stuff, and I know from a WordPress point of view, she rates WordPress SEO by Yoast, WP Rocket and WP Smush – these all help keep things running smoothly behind the scenes.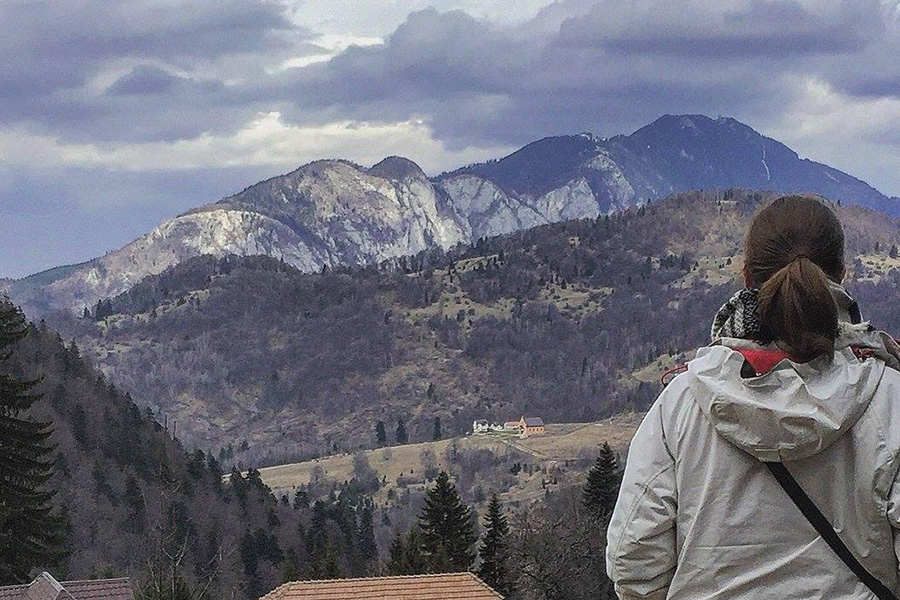 Which other blogs do you love to read?
I really enjoy Shikha's stories on Why Waste Annual Leave (a fellow part-time travel blogger) and follow Adventures of a London Kiwi. For beautifully written prose, you can't beat This Battered Suitcase.
What's next for you?
We hope to build more relationships with brands over the next year, and also start bringing in a little more money from our blog – it's something we've started looking at but really would like to get to grips with properly in the coming months.
Thanks Keri for being our January blogger of the month!
You can follow her adventures at Ladies What Travel or on Facebook, Twitter and Instagram.