Welcome to our Blogger of the Month interview for May!
Each month we'll be interviewing a different Cotswold Blogger who'll be sharing the story of how they got into blogging, their top tips and their Cotswolds favourites. And this month's blogger is Ashleigh, a maker, letterer, illustrator and blogger at
Bert Illustration
.
Welcome Ashleigh, tell us about yourself and your blog
Hi! I'm Ashleigh and I'm the one-woman band behind card and stationery company Bert Illustration. I've been blogging for about two years now and in the last year have really focused on using my blog to share business tips and DIY projects. I don't blog full time but hopefully one day I will be able to. At the moment I manage the social media marketing at The Willow Tree and am about to become a carer at a local home.
How did you come to be living in the Cotswolds?
I live in the town centre of Cheltenham with my husband and our little puppy, Alfie. We moved here from Exeter to be closer to our families that live in the little town of Rugby! It's always been incredibly important to me to be close to my teenage brothers as they grow up and to see my family as much as possible.
What are five of your favourite spots in the Cotswolds?
This is a tough one! There are so many beautiful places in the Cotswolds.
The Willow Tree, Cheltenham – I have made so many friends on the workshops and networking events and I'm lucky enough to be stocked there! A lovely creative hub.
The Sewing Box, Cheltenham – I wouldn't go anywhere else for all of my making needs! The ladies are always so helpful and interested in the projects you're making.
New England Coffee House, Stow-on-the-Wold – the loveliest dog-friendly café there is. We took puppy in and were surprised with a big water bowl, dog biscuits and our lattes had dog art on them!
Birdland, Bourton-on-the-Water – dog-friendly, a dinosaur section and lots of beautiful penguins to look at. I'm always so inspired whenever I go.
Pittville Park, Cheltenham – I've always taken my dog walking here and it's usually the place most of my ideas strike!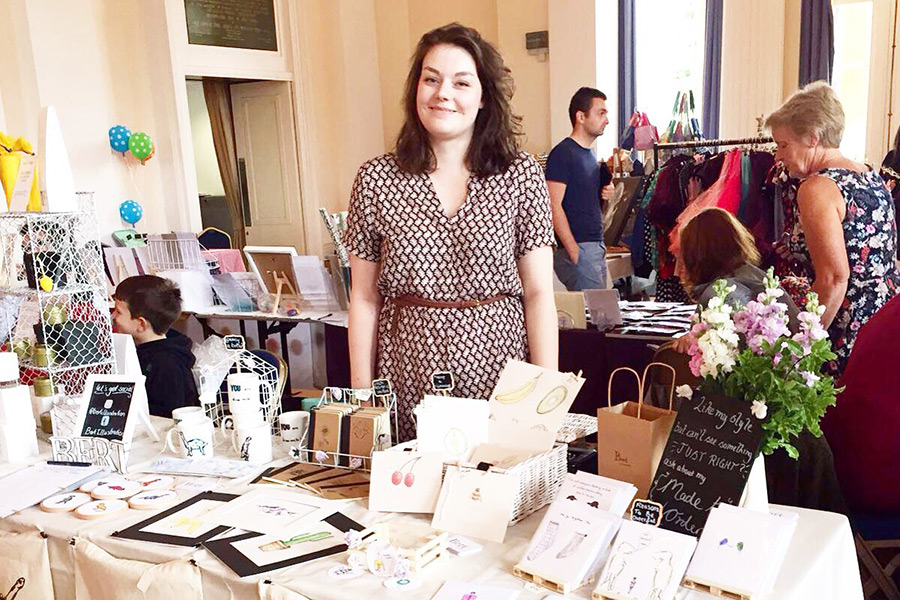 How did you get started in blogging?
I didn't really know what I was doing but I started a blog essentially for Mental Health Awareness Week. I did a post everyday about a different aspect to mental health. It was amazing because I instantly connected with so many other people who needed to read what I was writing.
What's the best bit about being a blogger and your biggest blogging frustration?
The best bit is 100% the satisfaction of getting pictures from someone who's carried out one of my DIYs or an email to say someone really found what I had to say useful. My blog is basically my way of helping people make life easier, so to hear that it's hit the spot is just great.
My biggest frustration is feeling like I don't have the time to blog. Holding down a full-time job, a family and a small business can be hard work and often my blog is seen as my 'little hobby' and it makes it hard to take it as seriously as I should.
What advice would you give to someone who's just starting a blog?
Don't expect to break the internet on day one. Everyone starts somewhere. It's so easy to look at huge bloggers and set your expectations too high. Your number one priority should be offering something people want to read and connecting with your readers, whether there are five or 5000.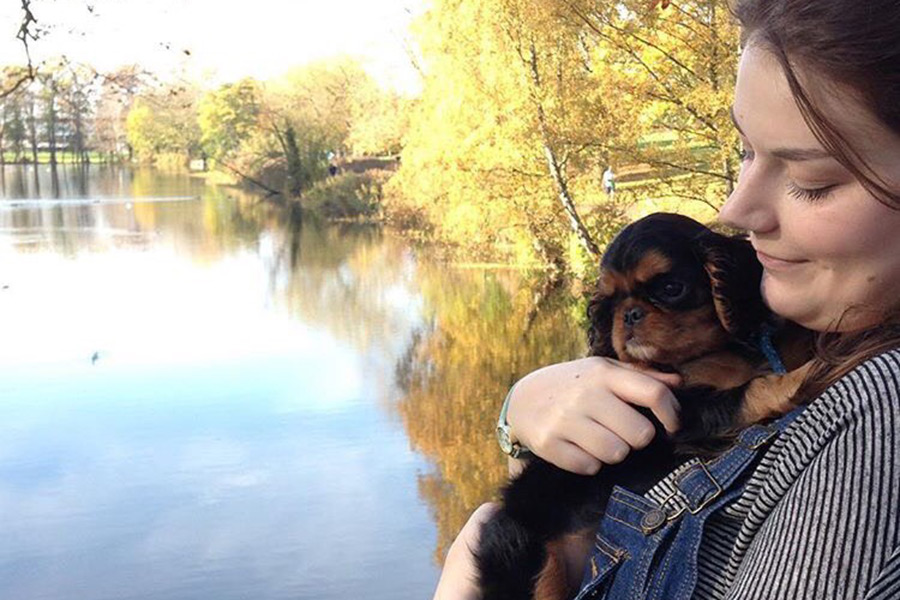 What blogging tools can't you blog without?
I love the Cotswold Bloggers Facebook group – it's been a great way to meet other like-minded people. It's so easy to think you're the only one struggling along but having a support network is invaluable! I couldn't be without my one true love, Instagram, which thanks to the new slideshow feature is the best way to showcase my DIY transformations!
Which other blogs do you love to read?
I love to read Annie Dornan-Smith's blog. She writes a lot about being an illustrator but also handy tips for keeping your urban house green. I also love the Lewis Loves blog – both Adam and Sarah have been so supportive of me from the second they found me on social media. It's lovely to read about their adventures. I'm also a big fan of Oh No Rachio's blog which has some handy business and plant tips.
What's next for you?
In a year's time I'd love to be blogging and running my small business at least part-time. Juggling is a necessary evil and I'd love to be at home more with my puppy and doing the thing I love most!
Thanks Ashleigh for being our May blogger of the month!
You can follow her blog at Bert Illustration, on Etsy or on Twitter, Instagram and Pinterest.