Welcome to our Blogger of the Month interview for April! Each month we'll be interviewing a different Cotswold Blogger who'll be sharing the story of how they got into blogging, their top tips and their Cotswolds favourites. And this month's is Jess who spends her weekends discovering the best of the Cotswolds and beyond for her blog Weekend Tourist.
Welcome Jess, tell us about yourself and your blog
My name's Jess and I'm the author behind the Weekend Tourist – a local lifestyle and travel blog which is mainly based in Chipping Norton and the North Cotswolds.
It seems crazy to me that most of us only do 'touristy' stuff when we are on holiday or away from home – whether that be visiting friends or in some far-flung corner of the planet. I can guarantee that wherever you live, there are brilliant and interesting places to go, visit and eat.
For me, I love being on holiday and all that goes with it – discovery, relaxing, curiosity and excitement. But this attitude shouldn't be limited to just twenty days of annual leave a year, we should capture that spirit at home, where we spend a good deal of our time.
Blogging for me is very much a hobby, something I started so my mum could see what I was up to when I lived abroad. I have a full-time job working for Twelve PR in Chipping Norton. Now my blogging readership has doubled, it's read by my mum-in-law too, and its focus is all about being a weekend tourist, discovering the best of my immediate surroundings. It's a shame there are only 52 weekends in a year.
How did you come to be living in the Cotswolds?
I've lived in the Cotswolds since I was five. My parents moved here from Bath just after my younger brother was born, and although I've been away several times in fact, I've always come back. My parents schlepped my brother and I around the Cotswolds visiting every National Trust house, garden, museum, town, village and pub until we were too old to protest and with me, that never really happened. So, it's home. I bought a house two years ago with my husband, Tom, in Tysoe, Warwickshire, not far from Stratford upon Avon.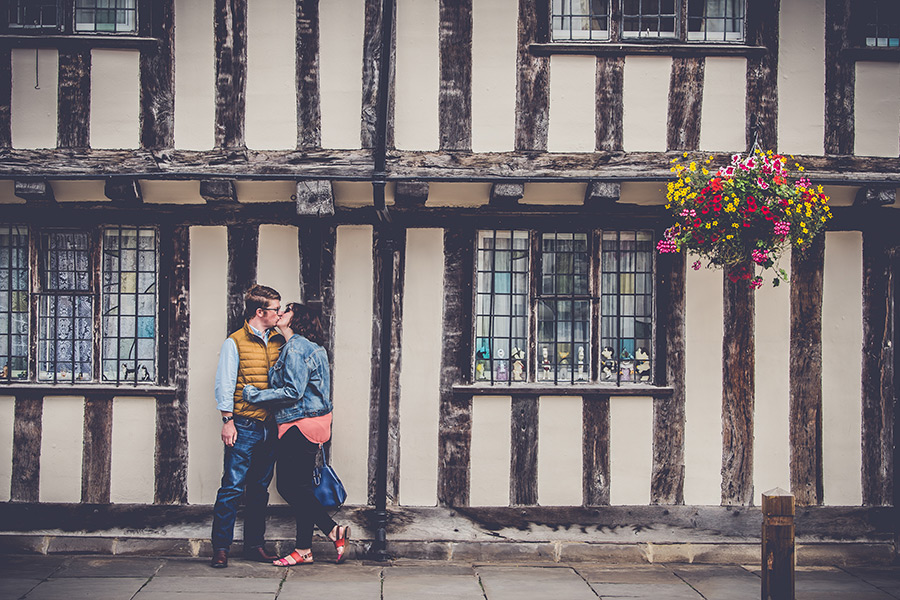 What are five of your favourite spots in the Cotswolds?
Bitter and Twisted in Chipping Norton is a great cocktail bar decked in fuchsia pink. It also serves great food all day from breakfast to dinner from a really varied menu.
Blenheim Palace, Woodstock is my ultimate favourite touristy place in Cotswolds, as well as being connected to some of Britain's greatest icons (Winston Churchill), it has so many events on across the year. The Christmas lights, which has run now for two years, is my latest festive must.
Stratford Upon Avon is probably my favourite Cotswolds town – it just creeps in at the very top of the area. I went to school here, I love every Tudor building and I'm also a Shakespeare fanatic.
Giffords Circus is a Cotswold institution. This vintage circus travels across the area with a new show every year and features the skilled horsemanship of Nell Gifford and their famous clown, Tweedy.
Sulgrave Manor – now technically this is in Northamptonshire on the very edge of the Cotswolds, but we love it – in fact we even got married here! The Tudor manor belongs to the ancestors of George Washington and it's worth visiting when they do their re-enactment days.
How did you get started in blogging?
I first started blogging when I moved abroad, mainly as a way to keep in touch with my family and friends. I've been lucky enough to live in a couple of different countries – Dubai in United Arab Emirates during my gap year and Sri Lanka whilst at university.
I then did an epic road trip with my brother across the west coast of the states, by which time I was working full time at Twelve PR and they encouraged me to rejuvenate my blog – useful professional skills!  You can still read about all of that on the blog, I kept it for posterity.
When I got back home, it became apparent that I wasn't always going to have epic holidays to write about. And I have always been a bit of a makeshift tour guide and chief Cotswold champion amongst friends and family, so that became the inspiration for the Weekend Tourist. Suggestions for things to do at the weekend at home.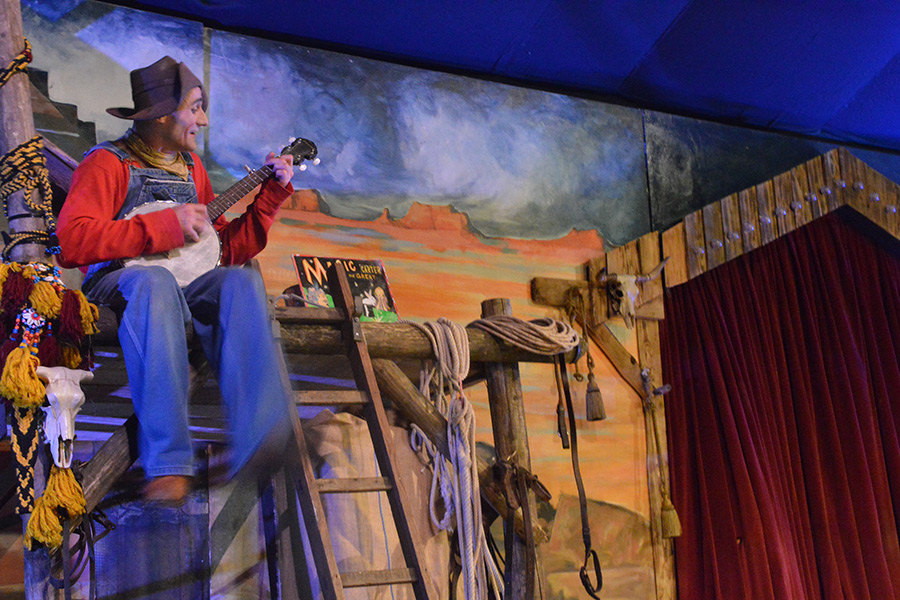 What's the best bit about being a blogger and your biggest blogging frustration?
The best bit about being a blogger is finding new places to go which go beyond the traditional tourist haunts. Don't get me wrong I love Stow-on-the-wold, Broughton-on-the-Water and Stratford, but there's so much more to the Cotswolds then just these places that the tour bus operators take you too. Plus, by the time I was eleven, my parents had taken us to all these places – so it was about time to find some new Cotswold inspiration. Now I have so many places to go, there are not enough weekend or evenings in the year.
My biggest blogging frustration – time! I'd need to be Hermione in Harry Potter with one of those time turners in order to do everything with my blog.
What advice would you give to someone who's just starting a blog?
Other bloggers will tell you 'find a niche' and it's true that blogging is an oversaturated market. But I'd say don't let that put you off. Identify what you really love and let that be your niche.
Don't be fooled into thinking that blogging is an easy game – there are many things to do and it can easily take up as much time as a full-time job. But if you are blogging about something you enjoy, that'll motivate you to keep going. Don't compare what you're doing to anyone else, remember your own reasons for blogging and stick to that.
And appreciate easy wins – not all blogs are going to be money-making – mine certainly isn't! But I'm still excited by an invite to an opening night as a member of the bona fide press.  And you might not have reams of followers or readers, but occasionally someone will say 'I read this on your blog and I went there' and that's a good feeling.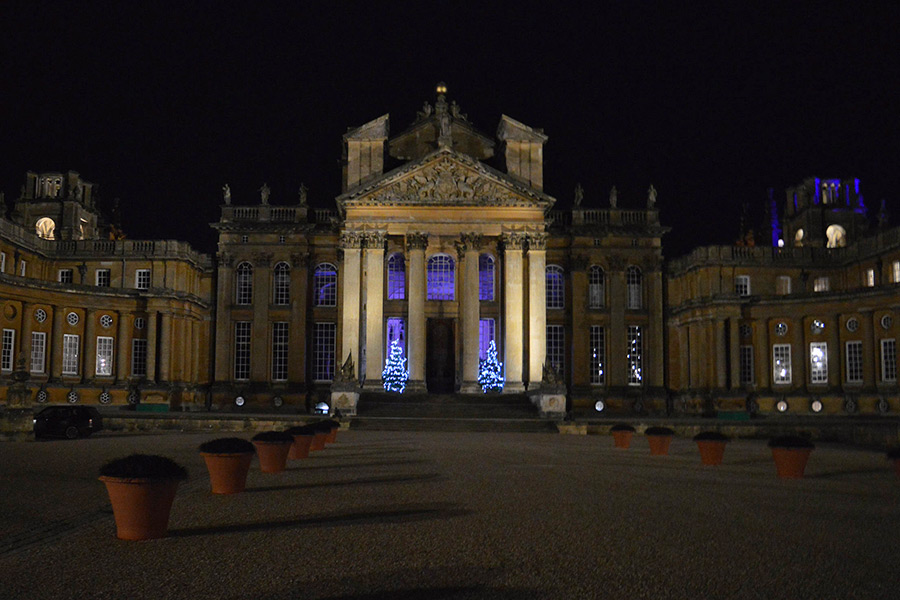 What blogging tools can't you blog without?
Things that made my life easier – setting up a blog on WordPress. It's easy to use and straightforward, I recommend this content management system to my clients. The Yoast SEO plugin is free and can be very helpful for getting posts search engine optimised – it is also an easy way to set up Rich Pins on Pinterest for the non-techy. And Planoly is great for planning and scheduling Instagram. Of course, the Cotswolds Blogger & Influencer group is a wonderful community – supportive and inspirational.
Which other blogs do you love to read?
I love to follow Katy English – she's not from the Cotswolds but talks about her life in London and abroad. In many respects I love her Instagram feed and she shares a similar philosophy to me – get out and see what's on your doorstep.
Gluts and Gluttony's Kathy Slack is also based in around the Cotswolds. She cooks with her own fruit and veg from her garden, I first met her at a talk she gave at the Chipping Norton Literary festival.
What's next for you?
I try not to set too many goals on the blogging front, otherwise, I know that it will take the fun out of it for me. My main goal is to keep on enjoying the experience, getting out and sharing the Cotswolds. Maybe I'll also triple my following, perhaps my father-in-law will start reading too!
Thanks Jess for being our April blogger of the month!
You can follow her adventures at Weekend Tourist or on Facebook, Twitter, Instagram and Pinterest.
Photo credits: first by Elizabeth Flower Photography, second by Sarah Ellen Bailey.