Happy New Year –  and welcome to our January Blogger of the Month interview! Each month we'll be introducing you to a different Cotswold Blogger who'll be sharing the story of how they got into blogging, their top tips and their favourite places around the Cotswolds. And our first blogger interview of 2018 is with food blogger Roseann, who shares her local foodie favourites at Honeybourne Line.
Welcome Roseann, tell us about yourself and your blog
I'm Roseann, owner of the taste buds behind Honeybourne Line.
Honeybourne Line is a food blog where I share my passion (some may call it an obsession) for food. I'm at my happiest discovering local (and not-so local) chefs, talent, eateries, drinkeries, food and drink produce and anything else that relates – in the slightest – to tantalising those taste buds of mine. When I'm not out and about, you'll find me trawling through (far too many) recipe books and magazines trying to decide what I'm going to whip up for my next meal.
I believe you can find something good in most things, and that's what I write about. I AM NOT A FOOD CRITIC. If I have an unsavoury experience, I just don't write it up – and most likely, don't return either.
I've been blogging now for 3 ½ years. I wish it was my full-time job but sadly eating out often doesn't pay the mortgage! I'm actually on maternity leave at the moment so my job is to try and survive on very little sleep, spend my waking hours with a little teeny tiny thing that drinks A LOT of milk (she's a foodie in the making) and trying not to make too many annoying mummy friends. Is it rude to say that?!
How did you come to be living in the Cotswolds?
I was born in Cheltenham, have always lived here (along with my humungous family) and probably always will. I absolutely love it here.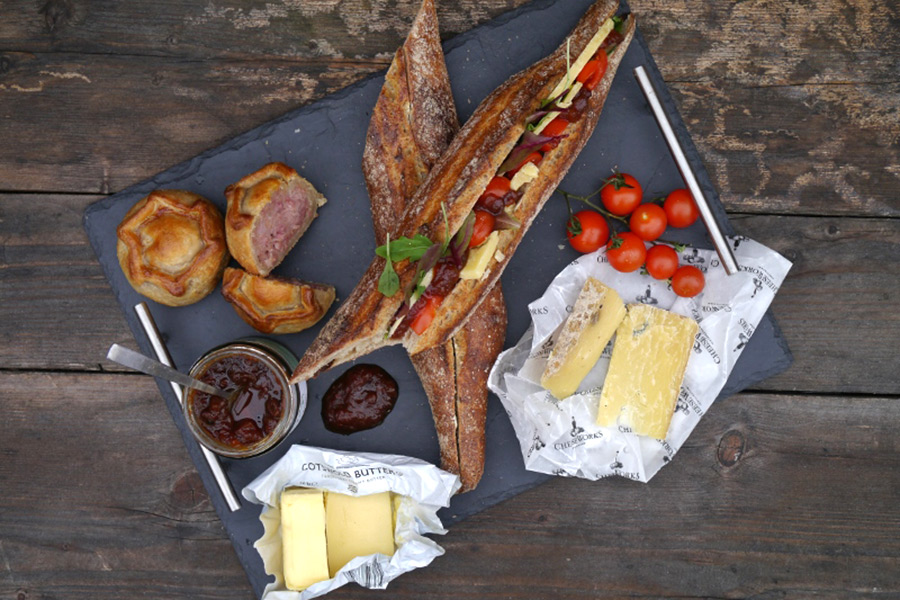 What are five of your favourite spots in the Cotswolds?
People always ask my favourite places to eat out but I honestly can't choose an absolute fave. I think there are eateries for different occasions, budgets, people and tastes. If I've got a hangover (although they're very much a thing of the past now), the last thing I want is some fancy fine dining food I can barely see in the middle of the plate. However, if I'm dressed up in my finery (and hold-in pants), I'll quite happily enjoy tiny bits of food I don't know how to pronounce along with a glass or two of bubbles.
How did you get started in blogging?
I started blogging as I love writing (in a very informal way) and I also love food. Put the two together and what do you get? My food blog. It took a long time to come up with the name but the inspiration came after we'd been out for a curry and were walking home past the Honeybourne Line. And that's how it all started. A curry. Food really is the answer to everything!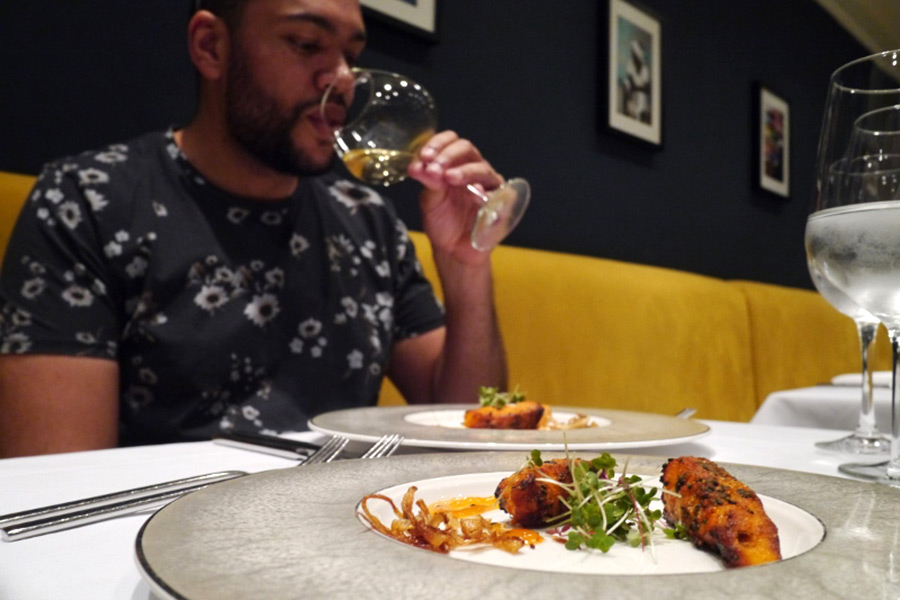 What's the best bit about being a blogger and your biggest blogging frustration?
The very best thing about being a blogger is getting to do something I absolutely love. A very close second is getting to hear about new places opening, menu launches and – of course – attending said openings and events!
As for frustrations… well I'm not very technical (at all) so I always have to ask hubby to help when it comes to the techy side of the blog!
What advice would you give to someone who's just starting a blog?
You have to be passionate about what you're writing about. Oh, and always read your blog post out loud before publishing it. Spelling mistakes and missing words really bug me!
What blogging tools can't you blog without?
Blogging tools? Is that a techy question? If so, I don't know the answer! I just couldn't do without my husband because he helps me with all the stuff I don't know.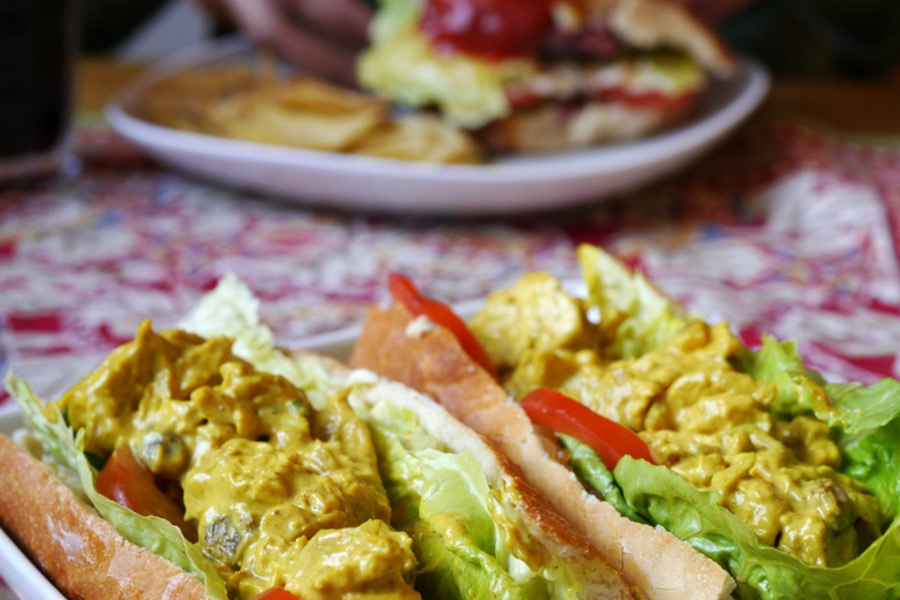 Which other blogs do you love to read?
I only really read other local blogs, so ones I like to have a mooch at are:
What's next for you?
Well that goes without saying… to be paying my mortgage by eating out all the time!
Thanks Roseann for being our first 2018 blogger of the month!
You can follow her adventures at Honeybourne Line or on Facebook, Twitter and Instagram.